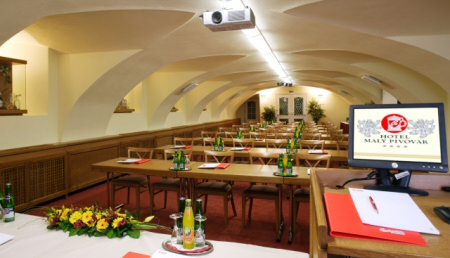 Congresses and Conferences
Intimate premises of the Malý Pivovar Hotel equipped with an excellent technical and lay-out facilities are a highly sought meeting place for prominent foreign and national personalities.

We take the liberty of offering you the use of the stylish premises of the Malý Pivovar Hotel****, which are virtually made for the organization of special events such as your corporate meetings.
Our employees' experience with incentive tourism and our wealthy offer of specialties is sure to meet your requirements and fulfill your expectations. We arrange complete corporate events, congresses, conferences, company anniversary parties, product and service presentations and promotion, press conferences, Christmas and New Year's parties, employee parties and celebrations on the occasion of your meetings with business partners.